On the Road, COVID-style: Life is a (Virtual) Highway
Retrospective on Collectors Universe: From the Beginning of the Road to a Fork in the Road. 
For this quarter's edition of "On the Road", we'll delve into Pembroke's history of past travels. We hope to write about our travels on a more real time basis when the COVID-19 pandemic resolves, but in the meantime, we'll dust off our Super 8 tapes and look back upon the genesis and evolution of an important holding in our dividend and US growth mandates: Collectors Universe.  
Collectors Universe authenticates and grades trading cards, coins, autographs, and memorabilia under the Professional Sports Authenticator (PSA) and Professional Coin Grading Service (PCGS) brands. Customers send in their collectibles to be authenticated and graded by the company for a per–item fee, and the company returns the evaluated items to customers in tamper-resistant, serial-numbered holders. This service plays an integral role in collectibles markets by facilitating the buying, selling, and trading of items by giving all parties involved the trusted opinion of a qualified and independent arbiter of condition and authenticity.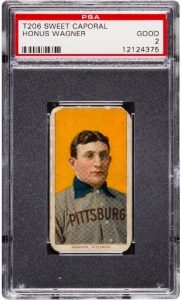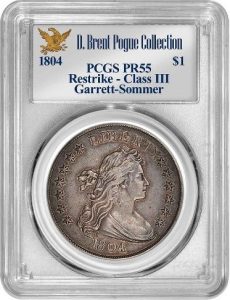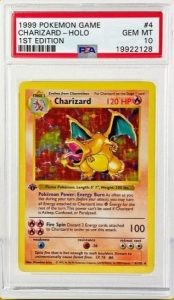 Some examples of collectibles graded and authenticated by Collectors Universe. If you find one of these in your attic, contact your financial advisor.  
Our journey with Collectors Universe began in March 2015, when we paid a visit to the company's headquarters in Santa Ana, California. We had been in Los Angeles attending an investment conference and set aside time following its conclusion to visit local companies that were not on the conference agenda. While Pembroke had no prior contact or exposure to Collectors Universe, a screen of publicly traded entities in the area highlighted the company as a profitable, well-financed, and relatively unknown opportunity that was worthy of investigation. We reached out to the company to schedule a visit and made the drive from Los Angeles to Santa Ana to meet management and tour its facilities. 
Our meeting with then CEO Robert Deuster gave us a good introduction to the fundamentals of the Collectors Universe story. It was the facilities tour following the interview, however, that left us with an indelible impression about the business. There was certainly an element of shock and awe at play; we couldn't help but gawk at the Fort Knox–like security, the bulk shipments of silver coins, and piles of high-end rookie cards submitted for grading, and the presence of an autograph authenticator who we recognized as a guest consultant in episodes of Pawn Stars. Beyond this though, we were struck by the incredibly high level of trust that Collectors had built with its customers, the high degree of value-added that customers attributed to Collectors' services, and the concentration of specialized talent that Collectors had amassed within its ranks. After completing our due diligence following the trip, we made our first investment in the company in our dividend mandates in April 2015. 
Pembroke's tenure as a shareholder of Collectors Universe since our first purchase has been eventful, to say the least. From our initial investment to December 2019, Collectors shares posted a modest 5.9% annualized total return in US dollar terms. The path to these returns was tumultuous. Through this period the company delivered substantial growth in trading card grading revenues, stagnancy in coin grading revenues, a CEO transition, investments into international markets, and an unexpected dividend cut. We made several subsequent visits to company headquarters throughout this time, reassessing our thesis, evaluating the merits of the investment compared to other potential opportunities, and ultimately choosing to remain shareholders in Collectors.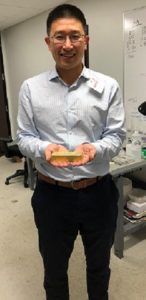 Pembroke Portfolio Manager Stephen Hui holding gold recovered from the S.S. Central America shipwreck and being authenticated by PCGS – May 2018. 
Our patience with the story was vindicated in a significant way in 2020. Rapid growth in the trading card grading business lifted overall revenues and made the mature coin business a less important facet of the business. An activist shareholder became involved early in the year and succeeded in making governance changes to encourage investment in longer-term growth and to bolster the company's public market profile. Finally, after already having more than tripled in value since the beginning of the year, the company received an all-cash tender offer at the end of November 2020 to take the company private. 
So here we stand today, nearly six years after we embarked on our journey as Collectors Universe investors, at a fork in the road. We believe the company is well positioned to capitalize on a burgeoning collectibles market and has dynamic growth opportunities to expand into segments of the collectibles ecosystem that are ripe for e-commerce penetration. The company's board of directors, however, has recommended the acceptance of a takeover transaction which fails to adequately compensate us for the exciting prospects we believe lie ahead. We have articulated our thoughts in an open letter to shareholders opposing the deal. 
Time will tell which path in the road Collectors Universe will travel down; we are taking action to steer the company down the path that we believe is in the best interest of our investors. We hope our journey with Collectors Universe is not at an end, and that there will be future "On the Road" updates we can share with our readers involving the company. 
LEARN MORE:
Other Articles Of Interest