Metrics for Your Financial Health – Financial Fitness Ratios –
On Tuesday, November 28, Fiona Tan and Philippe Ryan-Giroux held a 30-minute virtual session for individuals seeking to understand and improve their financial well-being.
Our panelists discussed the relationship between key financial ratios, as well as outlined practical strategies for optimizing these ratios to enhance your financial stability and growth. They also explored how these ratios can effectively guide your livelong financial decisions..
Do not miss this opportunity to empower your financial journey with actionable knowledge and tools.
Request Access – Checking on China with a Former Senior Analyst at the CIA
On November 2, 2023, Andrew Garschagen, Pembroke Partner and Portfolio Manager, held a discussion on China with Christopher Johnson, former senior China analyst at the Central Intelligence Agency.
The conversation touched on:
The weather balloon post-mortem
The case of the disappearing senior Chinese officials
Taiwan update and the implications of U.S. semiconductor onshoring
China's response to the Russia-Ukraine war, and broader Russia alliance
China's response to war in the Middle East
Claims of interference into Canadian elections and Chinese police operating in Canada
Expansion of the BRICS  (Brazil, Russia, India, China and South Africa) alliance
To request access the recording, click here or below.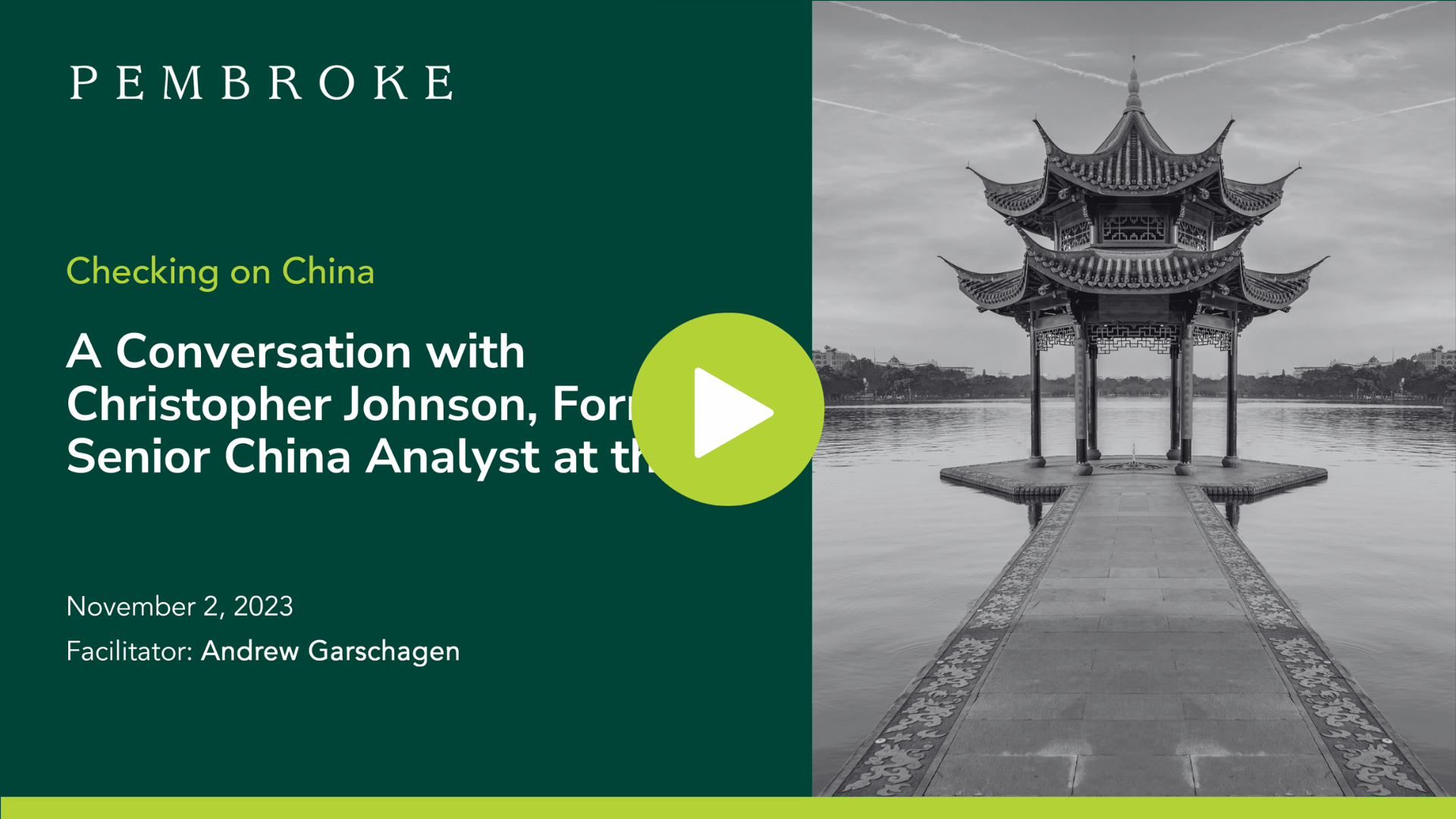 Current Markets – Discussion Between Portfolio Managers
In 2023, the equity market have been grappling with challenges such as inflation, interest rate hikes, and recession fears, compounded by ongoing effects of the COVID pandemic. These challenges led companies to cut costs and focus on profitability, while investors gravitated towards "safe" securities.
The uncertainties have also unveiled opportunities: companies are leveraging technological innovations such as AI and making strategic acquisitions, aiming for post-downturn resilience. For investors, a potential recession might reduce some economic pressures, restoring confidence in the market.
For a deeper understanding of the current markets, Jeff Tory led a discussion with members of Pembroke's investment team on October 19, 2023.
Archive – All Past Recordings
To access an archive of the recordings for all past events, click here.