Speaker Series – Artificial Intelligence: Everything Everywhere All at Once
On 25 May 2023, Andrew Garschagen, Partner and Portfolio Manager at Pembroke, spoke to Avi Goldfarb, a renowned professor at the University of Toronto's Rotman School of Management, about artificial intelligence (AI). You can request access to the recording by clicking below or here.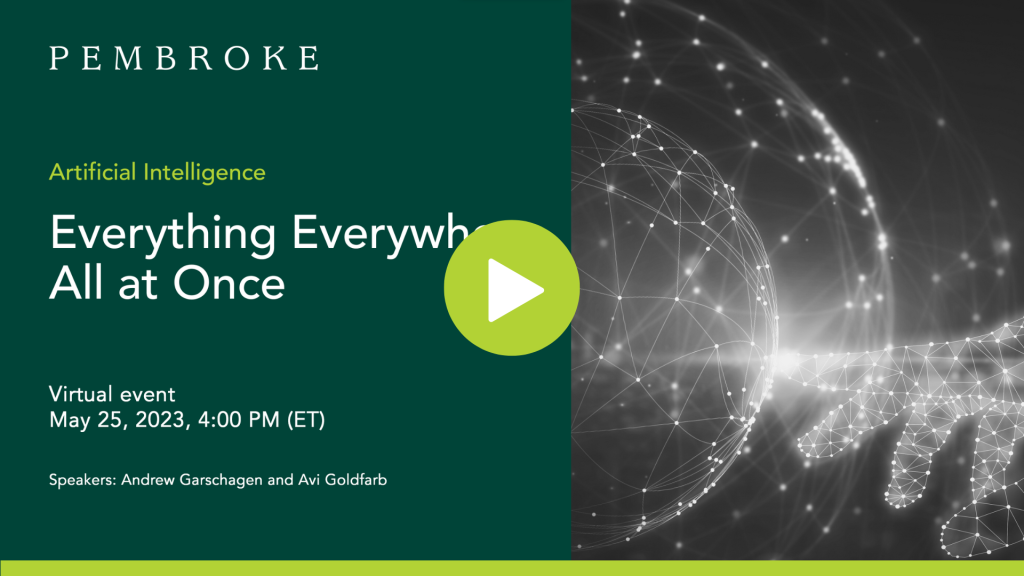 Staying the Course – Why Growth Matters
During this event held on May 11, 2023, three Pembroke's partners and portfolio managers, Jeff Tory, Andrew Garschagen and Matthew Beckerleg, discussed the outlook for active stock selection, and how it provides benefits to your portfolio over the long term.
Archive – All Past Recordings
To access an archive of the recordings for all past events, click here.