A Word from the Pembroke Team
In our written and verbal communications with our private clients, Pembroke continues to emphasize three cornerstones of our philosophy: diversify, take a long-term view, and never try to time the markets. To support our philosophy, we have also released tools for our clients that include our Investor Profile Survey and our My3Bs behavioural finance survey (recently renamed the Intelligo survey).
Given our focus on the long-term, we believe that focusing on short-term results often provides little insight. For that reason, our newsletter will increasingly take a long-term view. This change will allow us to refocus our conversation on each portfolio's strategy and positioning and on the longer-term trends of the past year.
Because the first quarter of 2022 was one in which growth stocks around the world significantly underperformed value stocks, and every Pembroke equity mutual fund underperformed its benchmark, we wanted to be very clear to our clients that our refocusing of Perspectives onto the longer term, more strategic issues, was in no way an attempt to avoid discussing the very challenging first quarter of 2022.
We are therefore including a table (Exhibit 1), with the first quarter 2022 performance of the Pembroke equity and fixed income mutual funds and their benchmarks. Now and in the future, when there is a meaningful development during a quarter, we will be sure to address it while continuing the emphasis on the long term.
ARCHIVE SEARCH
OR DOWNLOAD PDF of LEgacY ISSUES: (2019 and earlier)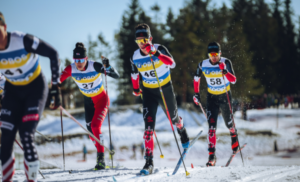 Official Partner of the National Ski Team
We are proud to announce that we will invest in the National Ski Team's pursuit of excellence. Pembroke will support Canadian cross-country ski athletes as they embark on a new journey to Milan-Cortina.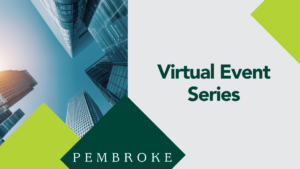 Fixed Income Investments – Staying the Course
Inflation and rising interest rates have traditionally been a toxic mixture for fixed income returns. We held a discussion to hear how Pembroke's fixed income managers have repositioned their portfolios in the current context.